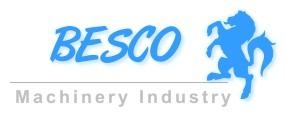 Besco Machinry Industry
Besco Machinery Industry is a pfrofessional China manufacture of all metal working machines such like: plate press brake, 3 and 4 roller bending machine, profile/section bending machine, pipe bending machine, plate guillotine shearing machine, plate swing beam shearing machine, plate folding machine, power press punching machine, hydraulic press punching machine, notching machine, flange manufacturing machine, air duct manufacturing machine and so on.
We established at 1997 and have long time export experience and we hope to have a long term cooperation with you!
Now, our metal working machines are sold at North America, South America, European, Africa, Australia and Asia Markets.
Thanks for your attention to Besco Machinery Industry again!